This prestigious shiny golden figure stands proud at 25,5 cm (10″) supplied complete on a high quality crystal base. The figure is made of heavy cast metal with a golden finish.
The perfect trophy to celebrate your Win!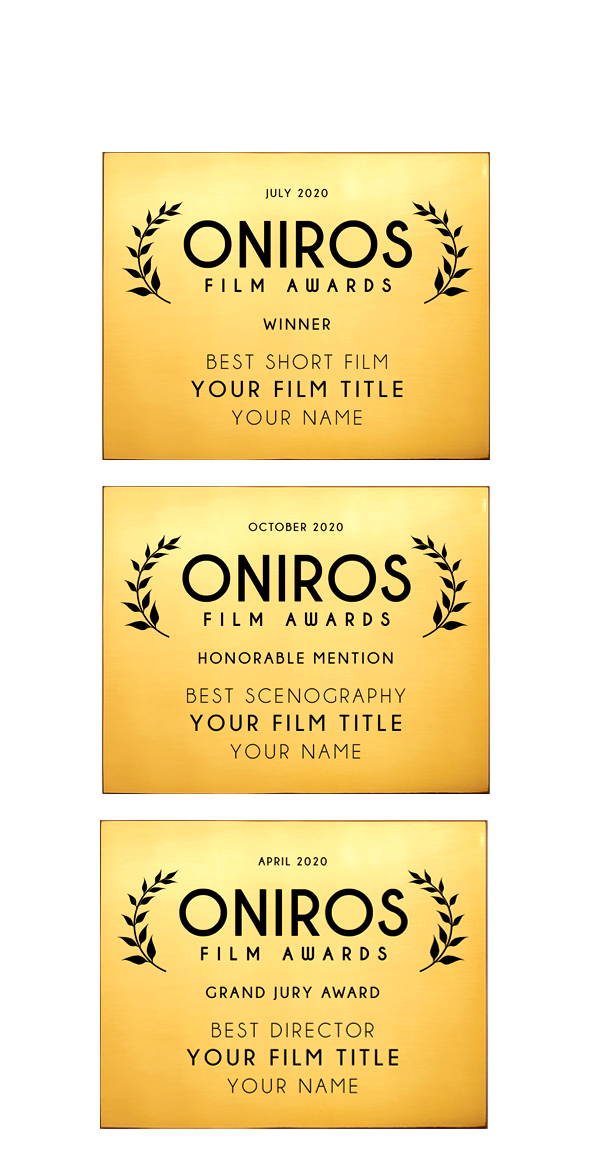 PLEASE READ BEFORE ORDERING
We currently ship only to European Union Countries, USA/Canada and Asia/Australia. Please, be sure to choose the right Country from the drop-down menu below. All trophies include a metal plate customized with the name of the Winner and the Winning category, and all shipments are insured. After ordering your trophy, please send us an email, with the following details:
1. Texts (if you have any specific requirements for customization of the plate) 2. Full shipping address, including phone number. We'll send you the graphic draft of the customized plate so that you can check it out and approve it. Once the texts are approved, you will receive your trophy in 4-8 weeks, depending on the period of the year (Holidays, Halloween, Christmas, etc.) and on Customs. 3. Receipt from PayPal. Thank you!
If you order your Trophy, you can have a 25% discount on your customized interview (€150 instead of €200)! Don't miss the opportunity to Share Your Story, and send us an email if interested!